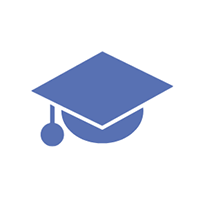 Benjamin R.
Private tutor in Rockford, IL
Education
Hello my name is Benjamin. I am very new to this site. I have tutoring experience with mostly friends and family, but I find it to be exciting and rewarding. I am looking to pick up some part-time work as a tutor helping young people for a nominal/negotiable fee. I am willing to meet parents or potential clients of all ages to discuss anything that you may want to know. Please bear in mind that I am not doing this as much for the income as for the experience and interest in helping others, as I have come to realize that I really enjoy and have a passion for it. I have tutored on and off since high-school (about 15 years). It is my goal to impart excitement for learning and self-confidence in the people that I tutor. I graduated in the top five of my class of over four hundred students. I belonged to the National Honor Society, Volunteer Connection, Academic Team, Math Team, and went to the National Chemistry Olympiad. The last aptitude test I took I scored first out of 74 other people in a very competitive venue. If you are interested in my help please don't hesitate to contact me. Thank you.
Experience
32 on ACT, National Honor Society Member, Math Team Member, Academic Team Member, Contestant in the NATIONAL level of the Chemistry Olympiad, 4.0+ GPA, Cancer Research Internship senior year.
Availability
Any day at any time
Can Meet
Up to 15 minutes away for no additional charge
Hobbies
I am strong in all subjects, however mathematics and science are my favorite specialties!
Show More
Inquire About This Tutor
Thanks!
Most tutors respond within 48 hours.
Feel free to contact other tutors while you wait.